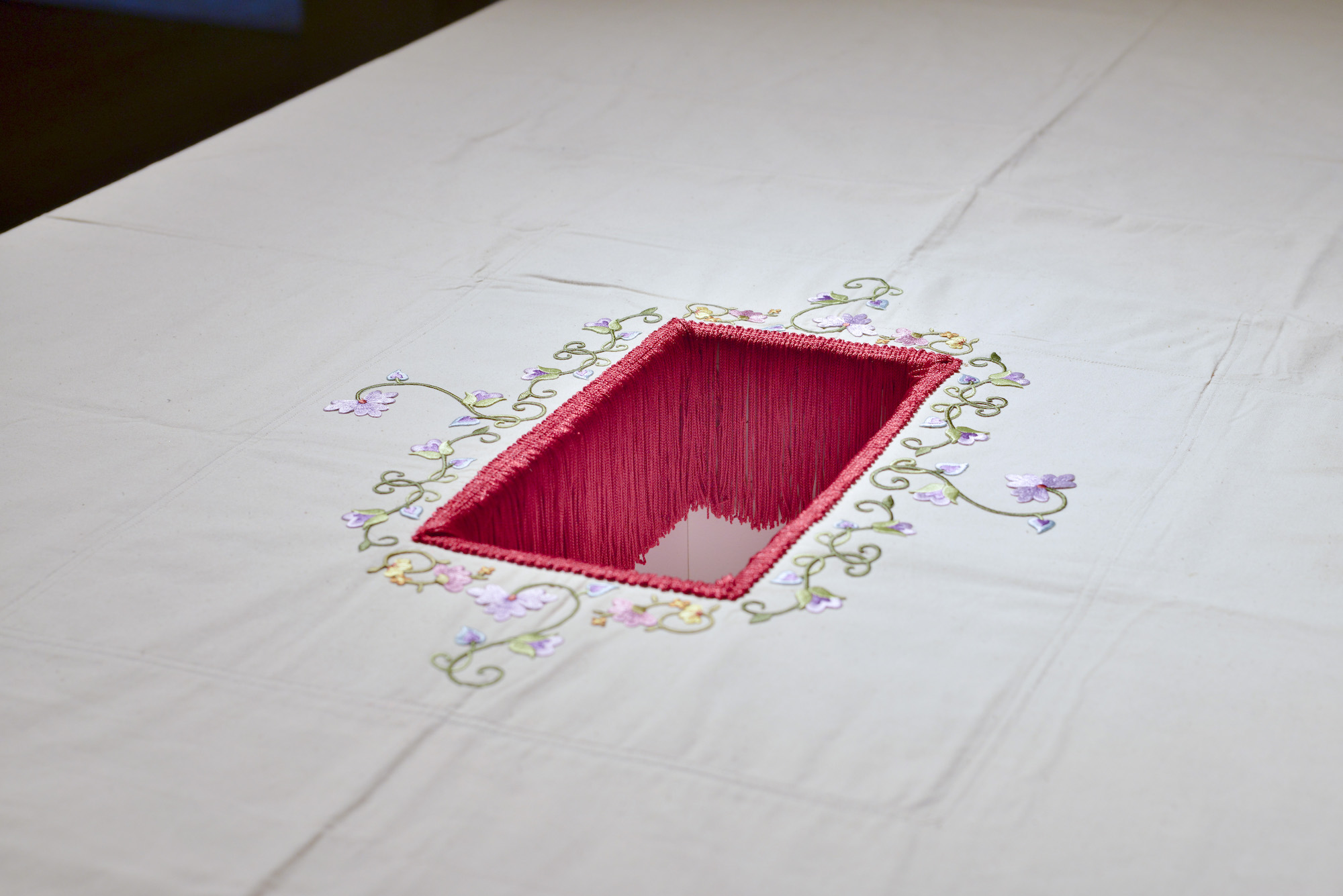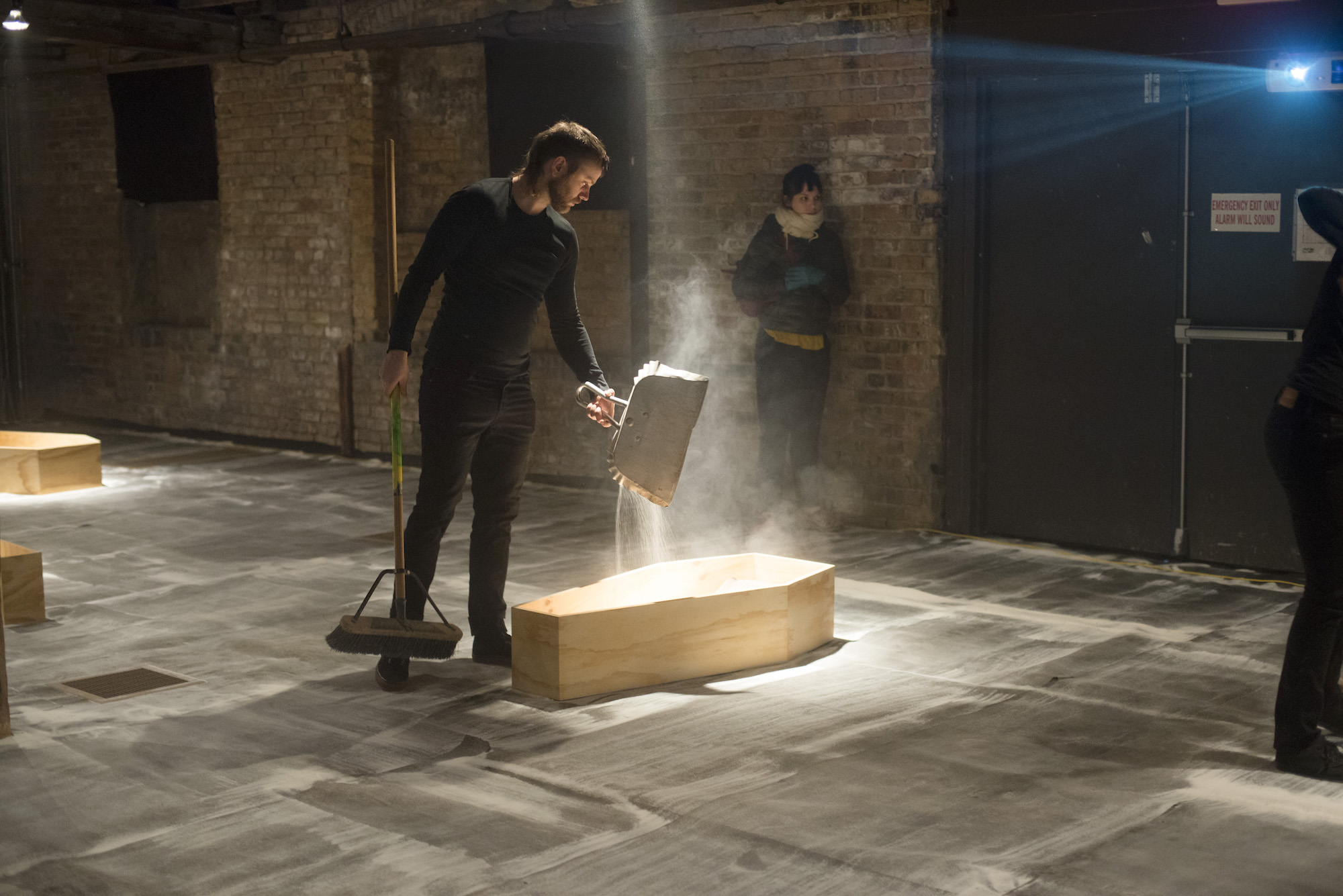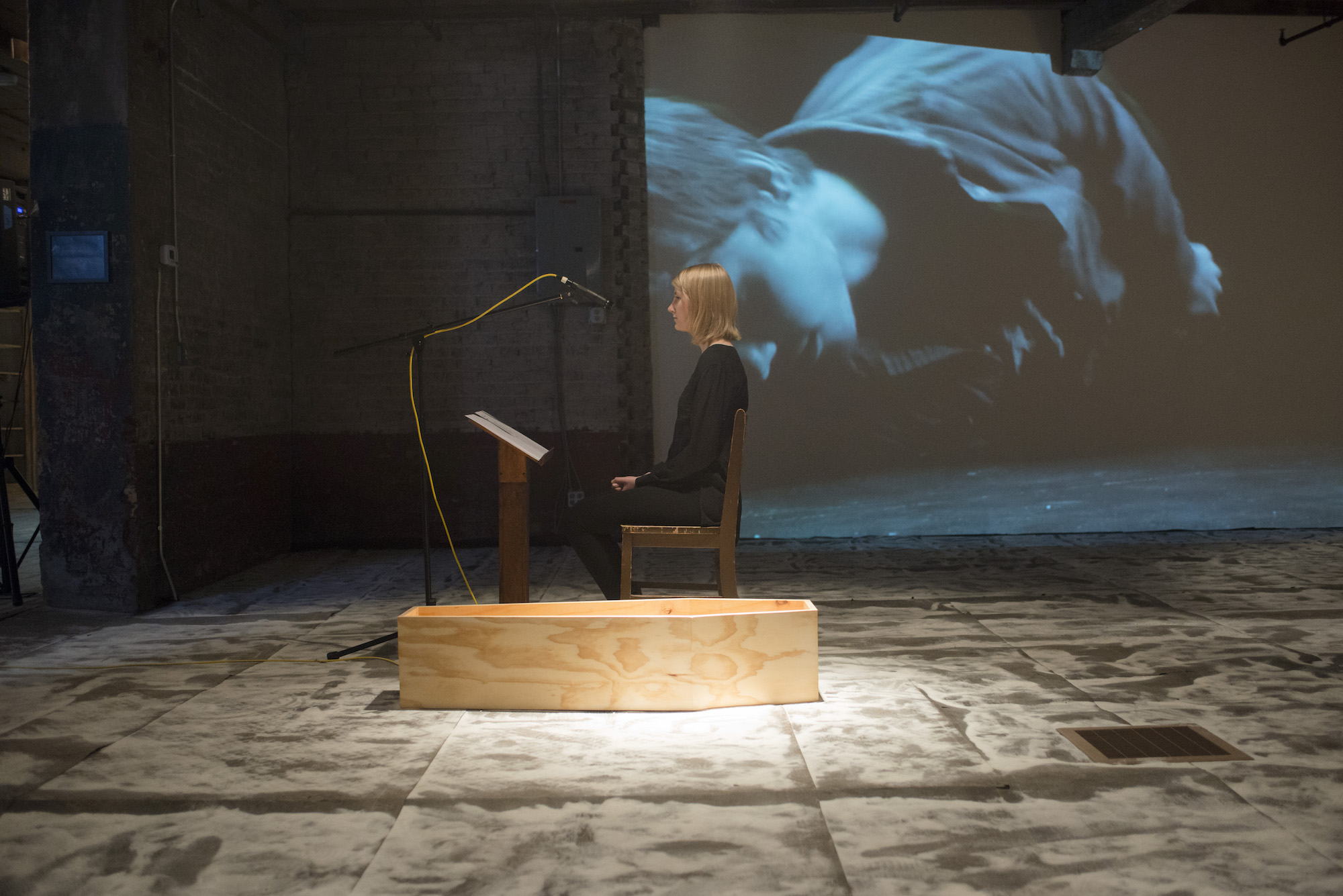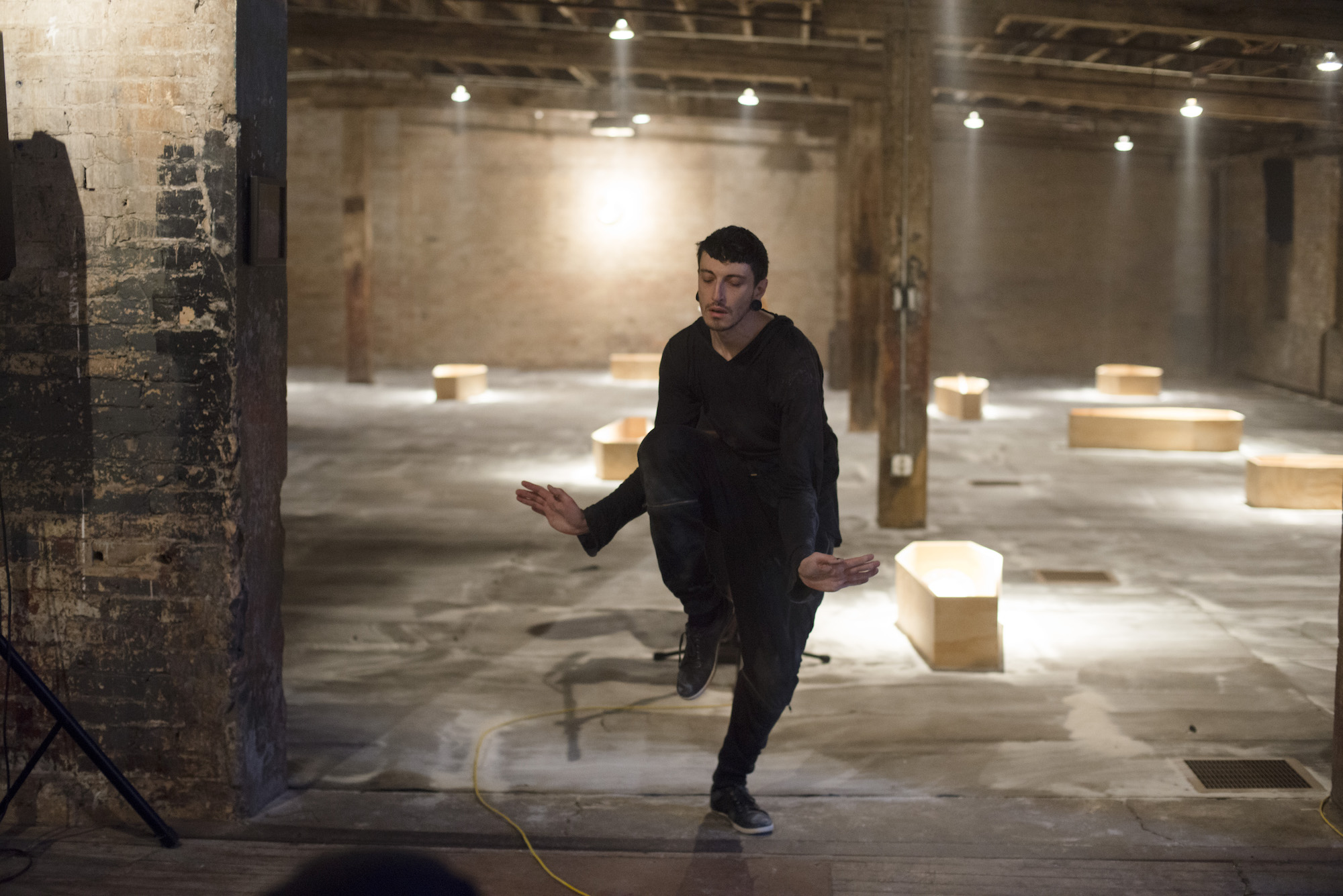 A solo exhibition as part of Piotr Szyhalski's ongoing project, Labor Camp.
History collides with the future in a new suite of projects from the Labor Camp. Three Factory Pieces presents a cohesive set of interventions that activates the Soap Factory, highlighting its unique features as a place of both industrial and art production. Working with materials ranging from asphalt paper, salt and insulation foam to prints, objects, video projections and generative sound structures, Szyhalski has constructed a complex network of ideas connecting poetics and politics.

Three Factory Pieces explores our notion of what it means to work, examining the multiplicity of ways in which we "produce." What is "commodity" and "value"?

Who are you?
What is this place?
Why are you here?

Standing at the End of Time.
Special Events and Performances:
Sat, Nov 21 7-11pm
Opening Night Event: Live Presentation of Gates
Sun, Dec 6 12-5pm
Performance: Recitation of Litanies
Sun, Dec 13 12-5pm
Collaborative Banner Printing
Sun, Dec 20 3pm
Closing-Day Event: Erasing Litanies
Listen to an interview with the artist on our soapcast!