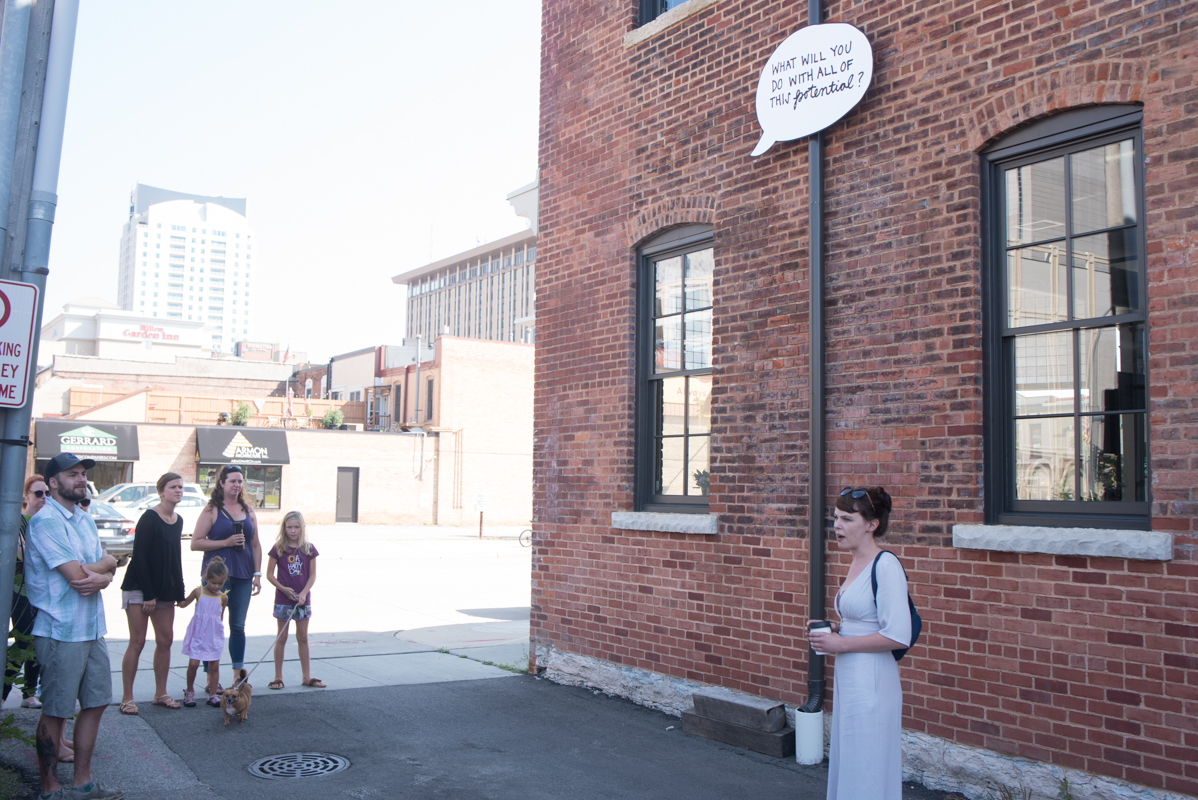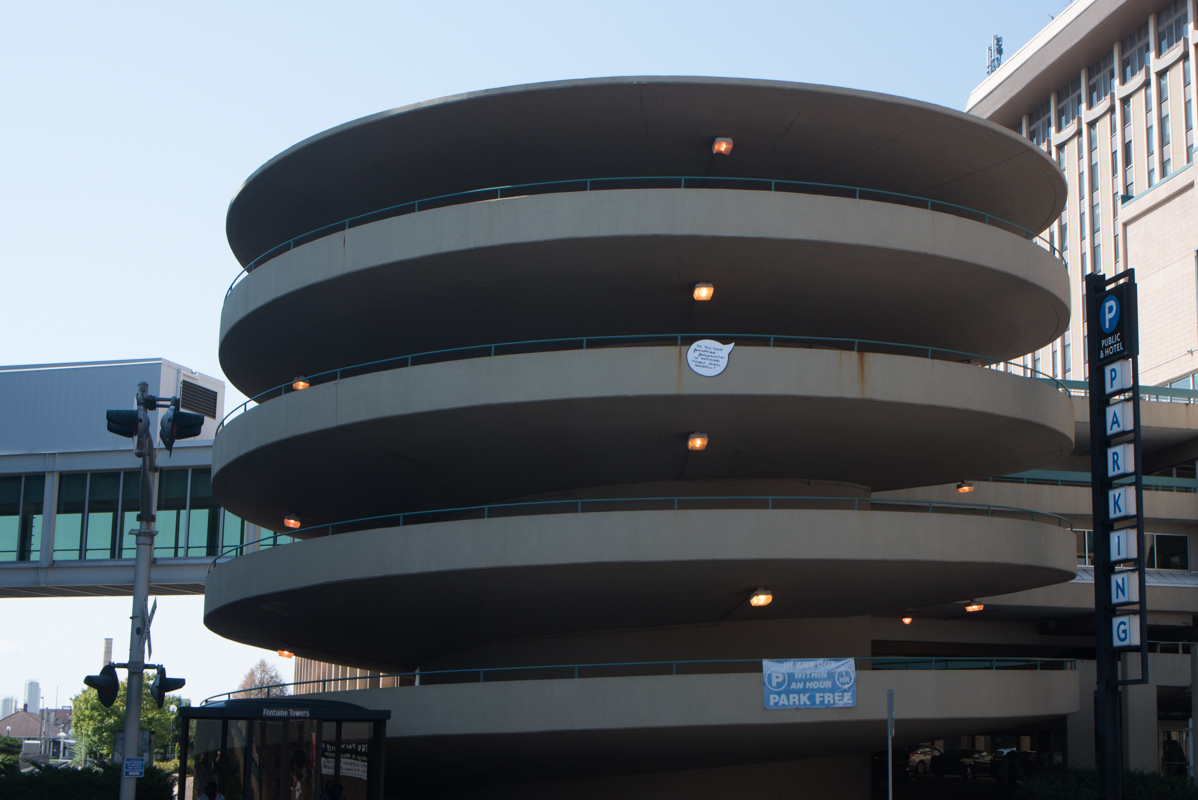 Is Your Rebellion Sitting Still?, a project by artist Maria Cameron, aims to transform public spaces in Rochester, MN into spaces of contemplation, self-reflection, and conversation. By installing a series of large-scale thought bubbles on buildings, and in community spaces that are considered works in progress, this project highlights the present flux the city of Rochester is currently in. Each thought bubble contains a direct question, each question seeks to provoke dialogue about renovation and renewal, inviting conversation about the meditative and often healing act of finding art in the every day. The viewer is given the opportunity to focus on some of the complicated questions that come with living, thriving, hurting, and healing.
On August 19th at 10am the artist invites the public to join her on a walking tour of all of the installation locations starting at 14 4th St SW, Rochester, MN 55902.
Installations
MONDAY, JULY 24TH
Installation 1: "What will you do with all of this potential?"
Conley Maas Building, Bleu Duck Kitchen / 14 4th St SW, Rochester, MN 55902
Installation 2: "Will we love each other forever from afar?"
Rochester Downtown Riverwalk
MONDAY, JULY 31ST
Installation 1: "Are you blending in?"
Creative Salon / 324 1st Ave SW, Rochester, MN 55902
Installation 2: "Do you take perverse pleasure in watching things spiral downhill?"
2nd Street Spiral Parking Ramp / 2nd St SE, Rochester, MN 55906
MONDAY, AUGUST 7th
Installation 1: "Are you standing out?"
318 Commons Building / 318 1st Ave SW, Rochester, MN 55902
Installation 2: "Is there a terrible ache to life?"
Welhaven Music Back Alley / 15 N Broadway Ave, Rochester, MN 55906
MONDAY, AUGUST 14TH
Installation 1: "Have you said hello to what you will be?"
Old Michael's Restaurant Building / 15 S Broadway, Rochester, MN 55904
Installation 2: "Is your rebellion sitting still?"
LOCATION TBA
About the Artist
Maria Cameron's work examines the relationship between traditional techniques and modern methods by dissecting contemporary social behaviors and activities, and reconstructing them into visual experiences. Her work is an extension and expansion of her experiences in Alzheimer's research and memory care which she uses to reevaluate memory and personal experience. She has most recently been featured in Moon Magazine, at Coe College (Cedar Rapids, IA), and in collaborations for Northern Spark (Twin Cities).
This project is supported and presented as part of Here & There: Rethinking Public Spaces, The Soap Factory's 2017 public programming. Rethinking Public Spaces presents artist projects that enliven underutilized spaces throughout Minnesota, rethinking public space and considering what it means to place-make through a contemporary, celebratory, and critical lens.