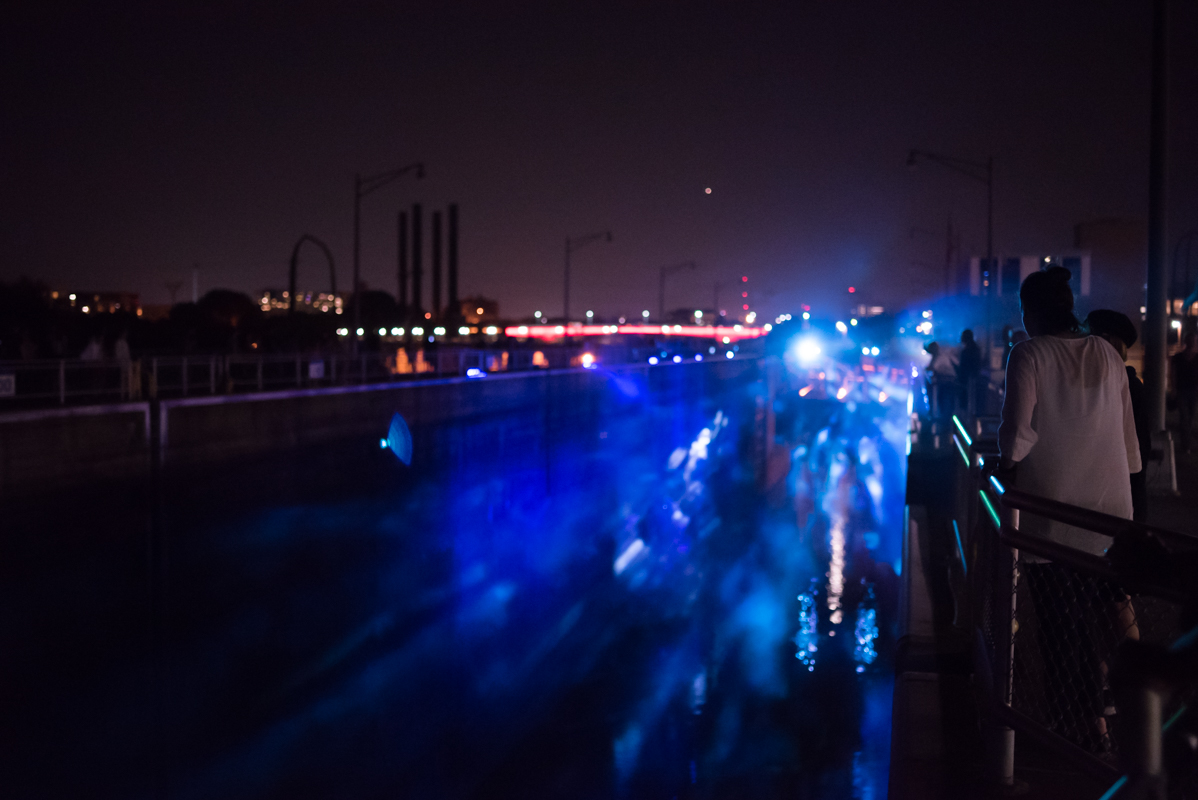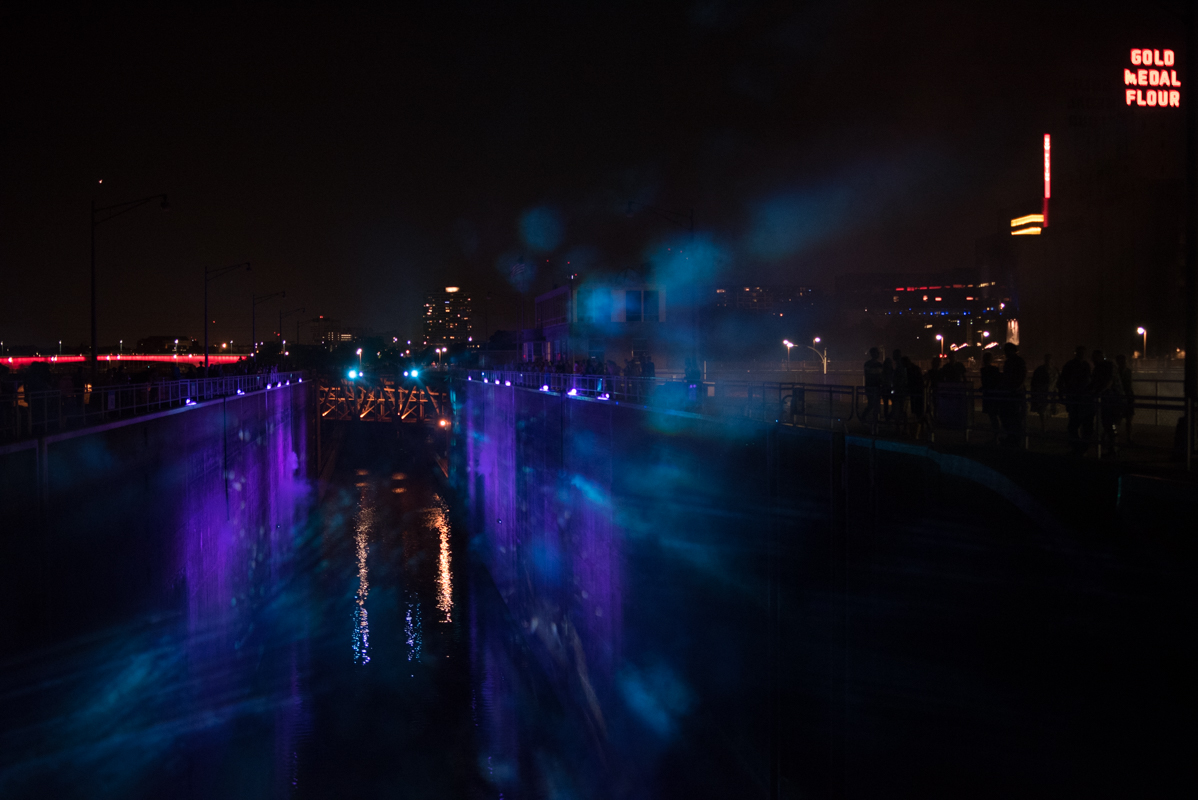 Somehow both expansive and dense, the lock at the Upper St. Anthony Falls is of course outside, but feels somehow interior, almost internal. Its' tall walls and liquid floor struggle to even define much less confine this dense space. With the lower gates permanently open, its' imposing presence is constantly visible from the historic Stone Arch Bridge standing as a testament to the utilitarian history of this great river.
Taking data from the extensive logbooks kept by the staff of the Army Corp of Engineering over the years, this project will speak to the times this space was filled with the Mississippi River. Data derived from handwritten pool heights will dictate a constant shifting background color while the color intensity will speak to the times the lock was emptied or filled with the river allowing for navigation of the falls. This spectacle will thus display the 52 year operating history of this central iconic Minneapolis space through data recorded by the people who tended it.
DATE & LOCATION
September 15th & 16th 8:00pm – 10:00pm
St. Anthony Lock and Dam
1 Portland Avenue
Minneapolis, Minnesota 55401
ABOUT THE ARTIST
Aaron Dysart is a sculptor whose objects and environmental interventions push ideas of propriety, gift giving, data interpretation, and reciprocity, while showcasing his love of material ability to deliver content. He has received awards from Franconia Sculpture Park, Forecast Public Art, The Knight Foundation, and The Minnesota State Arts Board and his work has been in Art in America, Hyperallergic, and Berlin Art Link, along with other publications. He has shown nationally and is currently a City Artist through Public Art Saint Paul, embedded in the city of St. Paul.
Listen to the podcast interview with the artist here.
This project is supported and presented as part of Here & There: Rethinking Public Spaces, The Soap Factory's 2017 public programming. Rethinking Public Spaces presents artist projects that enliven underutilized spaces throughout Minnesota, rethinking public space and considering what it means to place-make through a contemporary, celebratory, and critical lens.
Also Presented by Northern Lights.mn, Mississippi Park Connection, the Mississippi National River and Recreation Area, with support from St. Anthony Falls Heritage Board and the US Army Corps of Engineers.
Special Thanks to project interns, Mackenzie Catton and Vatina McLaurin